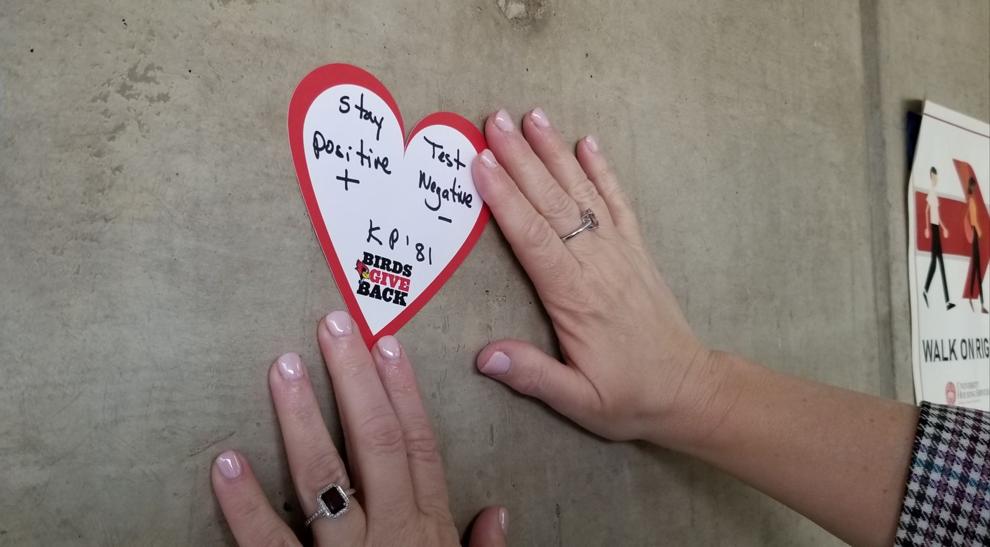 Liz Adams, Senior Director of Development at Illinois State University College of Business, tapes a message of encouragement to students in the Watterson Commons tunnel on Thursday during the COVID-19 pandemic.
Lenore Saturday

Among the messages were those who said, "Stay positive – test negative": "Don't give up hope. We take care of you. "And" It's been a tough year, but you can do it. "There was even a signed" Mama & Papa "that simply said," You got this! "
This is the third annual Birds Give Back event, but the first to take place during a pandemic. For more information, see https://birdsgiveback.ilstu.edu.
Support local journalism
Your membership enables our reporting.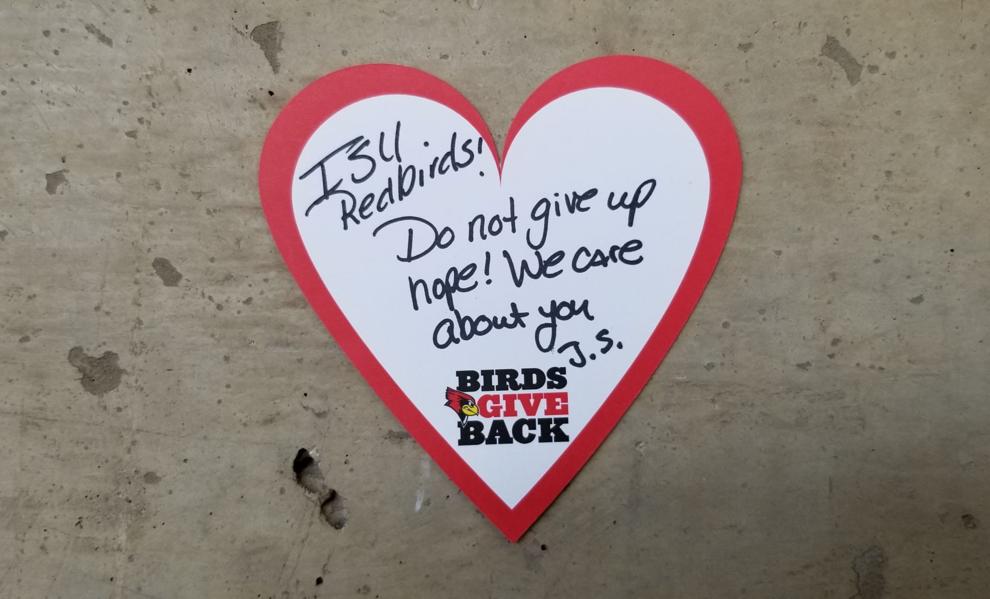 One of several messages of hope posted in the Illinois State University's Watterson Commons tunnel on Thursday encourages students during the COVID-19 pandemic.
Lenore Saturday

Last year, Birds Give Back attracted 2,188 gifts, most donors on a single donation day.
"We want to top our total for last year if we can," said Nelson. More than $ 1.1 million was raised during Birds Give Back 2020.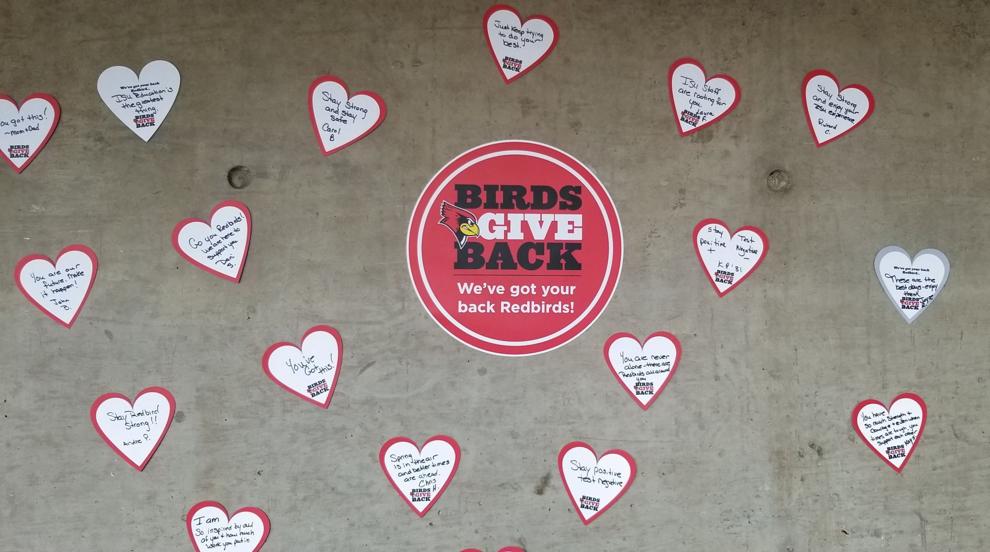 Messages of hope fill part of a wall in the Watterson Commons Tunnel at Illinois State University on Thursday. The words of encouragement came as part of Birds Give Back, an annual day of giving. The organizers had hoped to collect 1,000 messages by the end of the day.
Lenore Saturday

"Our main goal for this year is 2,021 gifts," said Nelson, marking the start of 2021.
By late afternoon, they had achieved their "primary goal" and raised more than $ 518,000 from more than 2,021 gifts.
"We are focusing on donors as opposed to dollars that day," she added. "The great thing is that this is our third year and we're definitely seeing the momentum build up."