A new team of Teenage Mutant Ninja Turtles who beat them up is being developed by some of the team members behind Scott Pilgrim Vs. The World: The Game.
Teenage Mutant Ninja Turtles: Shredder's Revenge is coming too Cookie settings.
The art design is based on the classic 1987 cartoon series, and a new cover of the original themed music was recorded by Mike Patton of Faith No More (see trailer above).
The game follows Leonardo, Raphael, Michelangelo and Donatello as they battle their way through classic locations from the series to bebop and stop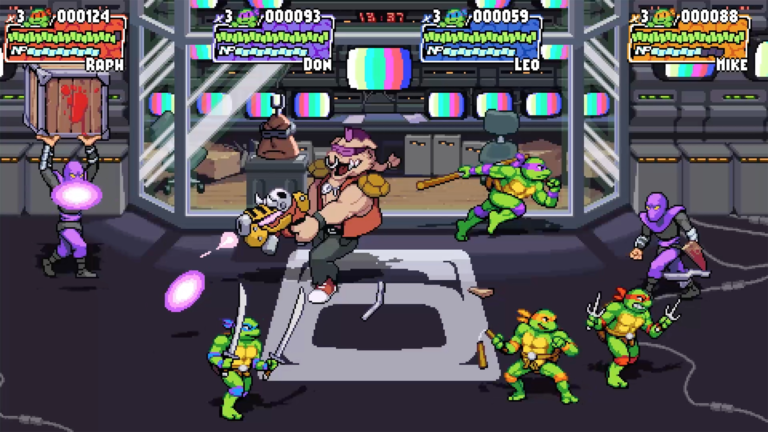 There will be co-op for up to four players, and the trailer seems to suggest that April O'Neil and Splinter could be unlockable characters.
The game has not yet received a release date and it has not yet been confirmed which systems it will come on other than "PC and Consoles".