Fireworks will be launched on your porch tonight from multiple locations in the Pikes Peak area for the July 4th Symphony. The event returns this year in place of the fireworks in Memorial Park. Here's what you should know.
Where can I see fireworks tonight?
People are encouraged to see the displays from their homes. Fireworks are set off in the following locations:
The Broadmoor
Cherokee Ridge Golf Course
The club at Flying Horse
The Colorado Country Club at Cheyenne Mountain Resort
Falcon Freedom Days at Meridian Ranch
Garden of the Gods Resort and Club
Patty Jewett Golf Course.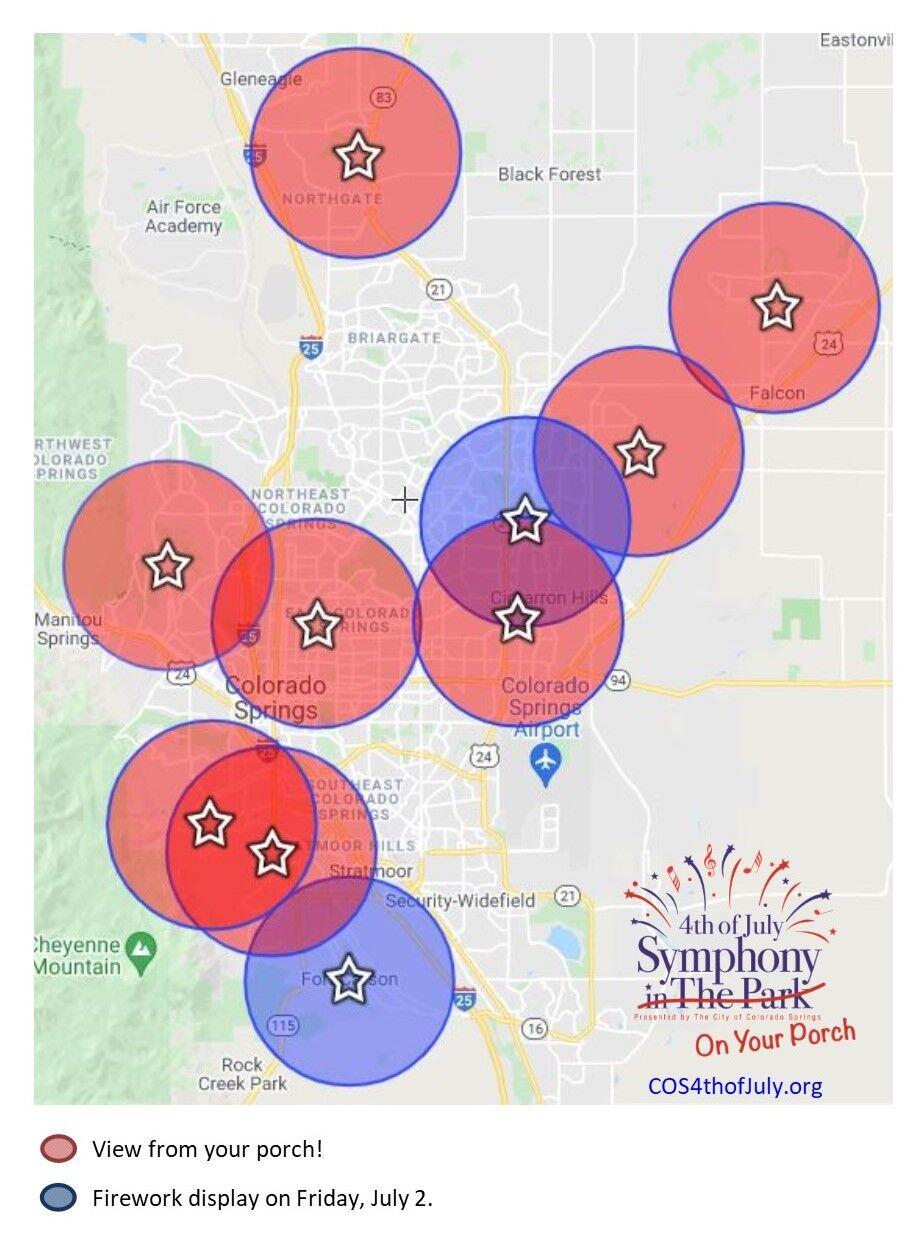 Fireworks are also hosted by Colorado Springs Switchbacks FC and Rocky Mountain Vibes via tickets with admission tickets.
You can also watch the show live on KKTV.com or on the KKTV Facebook page.
When do the fireworks start tonight?
The show starts at 9:20 pm
How do I listen to the Colorado Springs Philharmonic?
Switch on one of the following channels for the live broadcast from 9 p.m.
Sunny 106.3 FM; Y96.9 FM ; KCME 88.7 FM; AM 740 KVOR; 92.9 FM peak