The Vigo County Ministry of Health does not have the resources to continue its COVID-19 response after December 31, according to a notice sent to county officials.
Funding from the CARES act was used for contact tracing and contract nurses to administer the COVID vaccine. It has also been used to house COVID-positive homeless people in motels and to provide food to people in quarantine.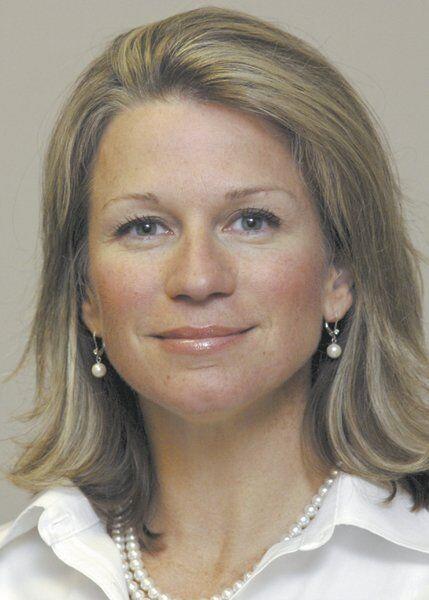 Joni way

Jim Avelis

In a letter received by the Tribune-Star, Vigo County's Department of Health Administrator Joni Wise wrote to the County Council and Board of Commissioners saying the funding process has changed for 2022 but the Department of Health has not been informed. Way wrote:
• The VCHD was not directed to ask the District Council for additional funding for COVID-19 related expenses in 2020.
• The Department of Health was not directed to ask for funds from the Council when preparing its 2021 budget for expenditure related to COVID-19.
• Health Department has not been directed to ask the Council for additional funding when preparing its 2022 budget for expenditure related to COVID-19.
• All applications related to COVID in 2020 and 2021 were sent to the auditor's office, marked as such and paid from the CARES law fund for the county, not the general health fund.
• It wasn't until December 16 that the public health department learned that the manner in which claims were filed in 2020 and 2021 for Covid-19-related expenses would not continue in 2022.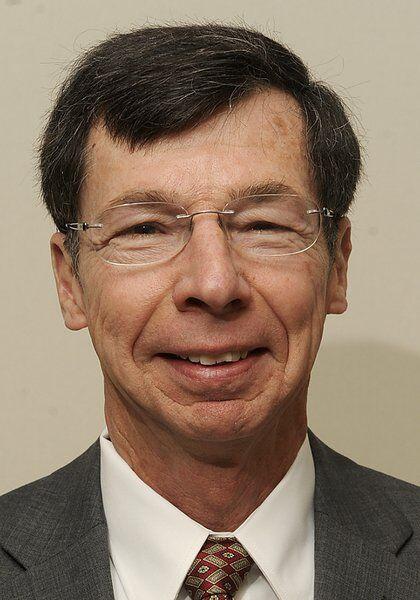 Mike Morris

JOSEPH C. GARZA

Mike Morris, President of the Commissioners, said Tuesday that "there is currently no funding. It will stop on December 31st … It has not been funded."
When asked why, he replied, "I don't know."
When asked if something can be done, he said, "Well, they are doing something. They (the health department) go to the council and try to get money for it," he said.
Before January 1, according to other district officials, the district commissioners had control over how funds from the CARES law were spent.
That won't be the case after December 31, Morris said. "Not after the first of the year. It was all going to the general fund … from the council," he said.
Morris noted that several surrounding counties are not conducting contact tracing.
"You (Ministry of Health) did not apply for funding and found out about 10 days ago. This is not my fault. So I'm supposed to correct your mistake – I don't understand, "he said.
Commissioner Brendan Kearns, who is in Hawaii, said the CARES law funds are under the control of the commissioners. Much of this was used to cover overtime for health department workers and to hire contact tracers.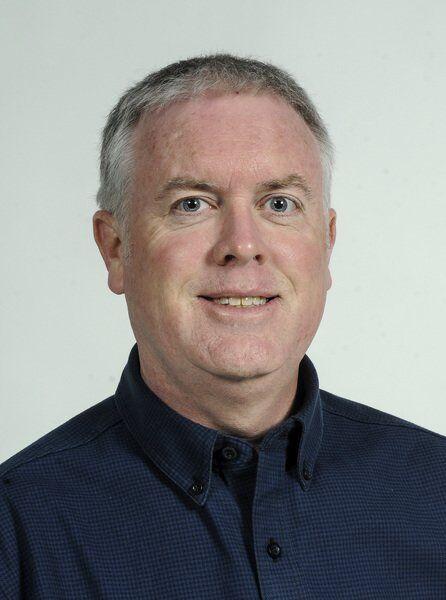 Brendan Kearns
However, the question arose as to who is now in control of the CARES Act dollars, and that has not yet been resolved, he said. By mid-December, he believed the county commissioners had full control over those dollars, but other commissioners suggested otherwise.
"I asked my commissioners for a 45 day extension (from CARES Act-Dollar) … after Jan 1st and then we will use that period to figure out where we need to be to make sure the contact tracing is done properly" said Kearns.
Kearns said he spoke with Council President Aaron Loudermilk about a possible 45-day extension of funding for the CARES bill for the public health department.
Given the surge in COVID cases and the surge in local hospitals, Kearns considers it a public health emergency to continue with the Department of Health's COVID response funding.
"The time is not to stop funding," said Kearns. "It is the right time to find out what we need to do over the next few months and then create a backup plan in case we see (COVID) spikes again and contact tracing is required."
Kearns believes there is still a "substantial balance" of funding from the CARES Act that could cover contact tracing for 45 days.
Kearns also said, "There are people in the annex who want the contact tracing to end. I'm not one of them. I will support the end as soon as Dr. (Darren) Brucken says so." Bridges is the district health officer.
Whose problem is it?
Loudermilk said the district council could not act until there was a request from a department or from elected officials, and in this case none was made.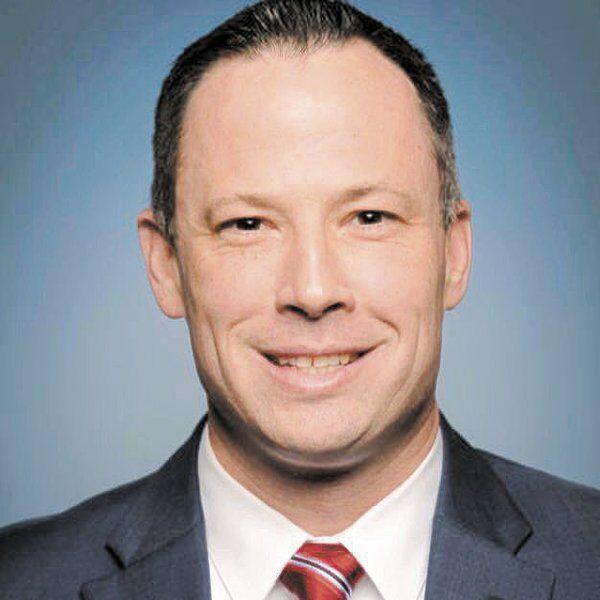 Aaron Loudermilk
The council supported the requested funds for contact tracing, he said. He only knew in mid-December that the funds for the health department would not be there.
"I think it is a function of the Commissioner. They have made these requests in the past to fund this. I think it is up to them to keep doing this," said Loudermilk. "I don't know how that has changed. I wasn't aware that there would be a change. "
The money from the CARES bill "was usually controlled by commissioners," he said. "In my opinion it still is." Applications then go to the council, which applies funds.
He was talking to the police station and bridges, he said. He said he hoped something could be worked out this week so that funding "doesn't die on January 1st".
Loudermilk advocates continued funding for perhaps 30 to 60 days "until a solution can be developed for how to proceed," he said.
There is nothing the Council can do this week. "I believe there is an opportunity for commissioners to debit funds and use them maybe next month for contact tracing," he said.
Commissioner Chris Switzer said there was a COVID-related item in the general fund.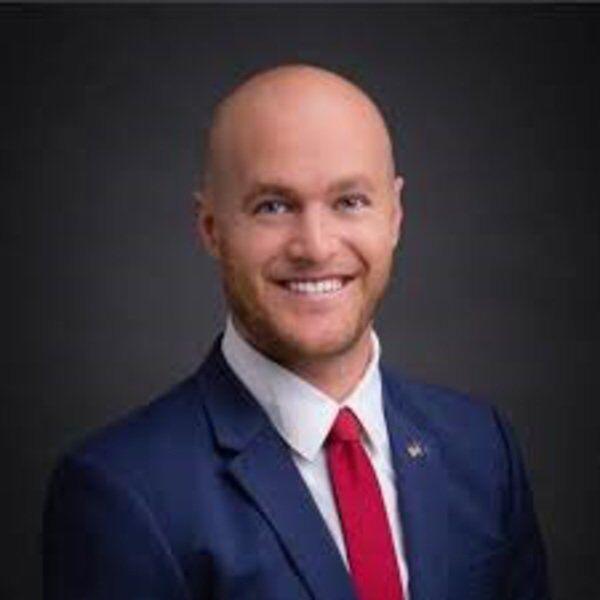 Chris Switzerland
Anything over $ 500 should be submitted to commissioners for approval, he said. "I don't know if a lot of it happened because I'm only finding out about it today," he said.
But on December 31st: "That line dies even if there's still money in it. So if someone wants to say it's still CARES money, that's just not true."
As of January 1, there will be no more funds for this money, but the health department will use it to pay for contact tracers, contract vaccines and other items related to COVID.
"I'm not going to say it was bad planning by Joni and the health department, but that should have been found out sooner," he said. "They should have included it in their budget during budgetary time or they should have … asked for additional funding" from the Council.
Switzer, a freshman commissioner, said, "Maybe it's my fault for not being educated enough to know I need to keep these funds going through to 2022, not for the Vigo County Health Department."
The commissioners have no say in approving rewards that would be paid out to county employees in CARES dollars, he said.
He added, "I think there is a lot of misinformation out there."
About the contact tracing, he said, "I certainly do not want to stop contact tracing. I think it can be turned back quite a bit. We spend a lot of money on contact tracing. I'd rather see it spent on vaccines. "Education or something so that people get vaccinated more."
Sue Loughlin can be reached at 812-231-4235 or at sue.loughlin@tribstar.com Follow Sue on Twitter @TribStarSue.