Many companies are still struggling to find workers, even after most of the COVID restrictions have been lifted.
So the DoubleTree in Reading is getting really creative to keep attracting high quality employees.
Little did guests of the DoubleTree Hotel have a truly unique experience in store for them when they encounter students at Albright College.
"I thought it was fantastic. I've never been serenaded by a man before but found it quite funny including the young lady's lovely voice and would I do it again? Absolutely! "Said Chris Mitchell, a guest from Houston.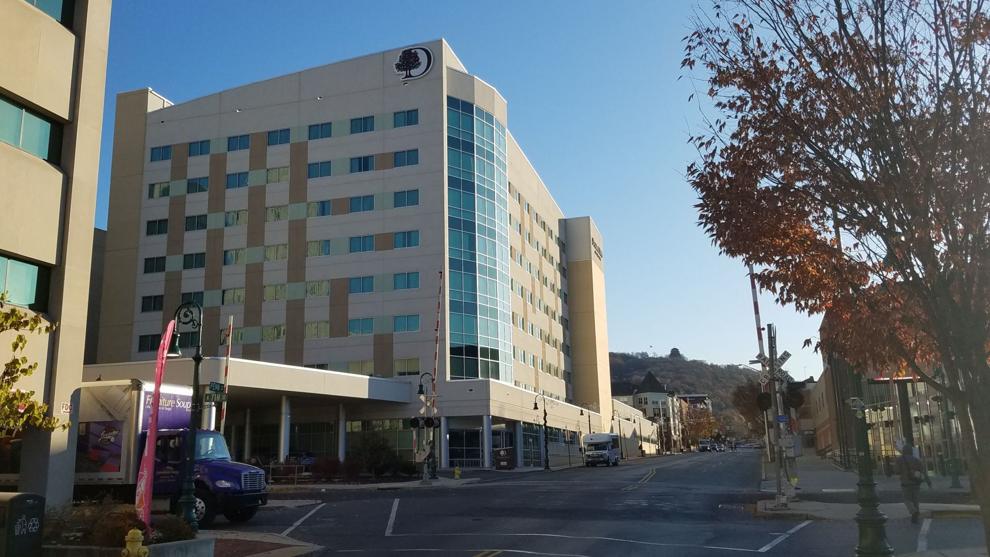 "It's a lot of fun and it's very unexpected that people say, 'Oh wow, there's a piano over there, do you know who's going to play it?' And I say 'I can' and they say 'nooo' and I say 'Yes, I can' and it knocks them out a bit! "Said the youngest Albright graduate Veronica Jakubowski.
They are part of a special program where students entertain guests and gain experience in the hospitality industry.
"That you can be paid not only to serve the hotel and serve the guests in it, but to be paid to share your craft, your artistic craft, this gift with others, and I think that's what makes it unique. That's what makes it so special, "said the Artistic Director of the DoubleTree, Nate Rothermel.
"To be honest, it was one of the greatest experiences I've ever had," said Adrian Jacob with a laugh.
"It's pretty great to shape the experience because we're on the ground floor, so to speak. So, really to create an experience with the management and the guests. "Albright Sr. Logan Wintersteen said.
Only Albright students are currently participating in the pilot, but the hotel hopes to expand it to other colleges and even high school kids in the future. If you would like more information on applying for the internship, send an email to Nate Rothermel at Nate.Rothermel@hilton.com