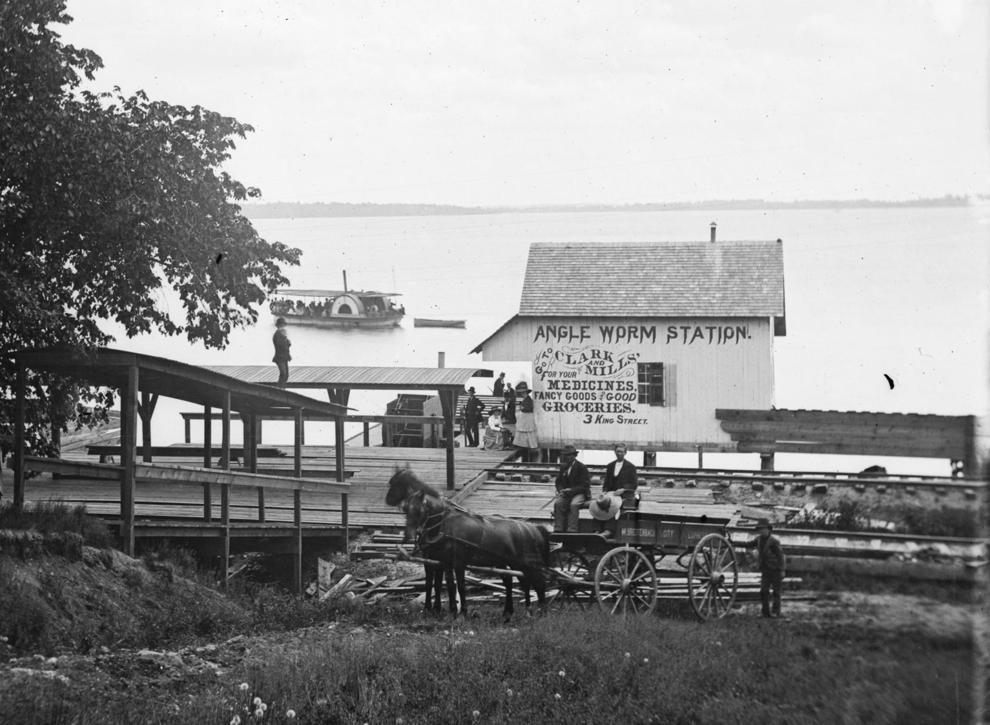 The Angle Worm Station at Barnes Boat Dock on Lake Monona in Madison was the site of a bruise and a lost wallet in 1896. The station got its name from its owner and operator Captain Frank Barneswho gave a speech on July 4th every year on how civilization depends on earthworms, according to the Wisconsin Historical Society.
WISCONSIN HISTORICAL SOCIETY


This summary of the State Journal's local news ran on August 1, 1896:
Hundreds of dead trees can be seen along Lake Mendota Drive. Last summer's drought killed them.
Williamson Street is delighted that William Mueller opened a world-class bakery down there.
A man painting telegraph poles along Main Street's business district attracts the attention of dozens of people with nothing else to do.
The joinery at the intersection of South Hamilton and Fairchild Streets, which had long been in the hands of the late SL Chase, is now run by Henry Skidmore.
Dr. CA Harper bought the old Durrie homestead on North Carroll Street from EJ Foster for $ 6,300; The lot is 66 x 132 feet and is considered a bargain.
Yesterday afternoon, after James Gallagher suffered bruises from buckling part of the platform at Angle Worm Station, he lost a wallet between $ 4 and $ 5.
The next thing for entertainment lovers will be a lumberjack picnic in Cross Plains on Sunday. Madison will provide the speaker in the person of Mr EW De Bower.
North Henry Street, from Mifflin to State, is to be greatly expanded and the residential buildings on it will be supplied with a sewage system. The macadamization of West Dayton Street from Henry to Broom will begin at an early stage.