You could call it a love letter to Colorado Springs.
And about the buildings, whether they are still standing and telling their story.
Ahead of the city's 150th anniversary, Kate Perdoni, filmmaker and journalist at Rocky Mountain PBS, set out to tell this story, or as much as she could in 30 minutes.
Her documentary "Lost and Preserved in Colorado Springs" will premiere on Thursday Rocky Mountain PBS and YouTube.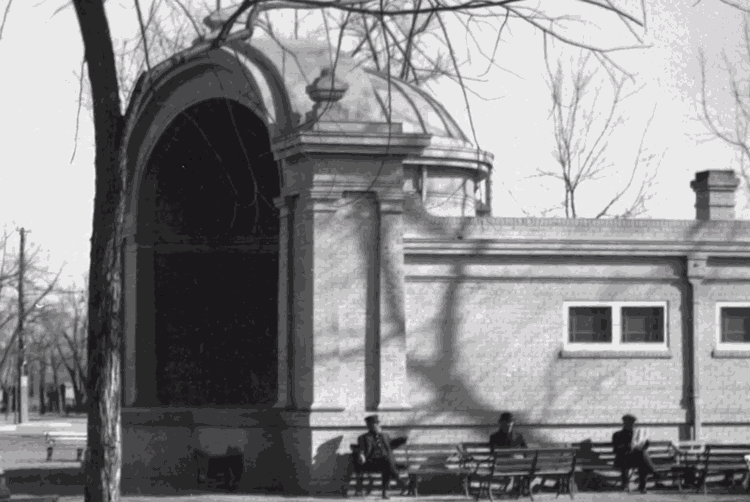 The shell in Acacia Park is one of many buildings featured in the documentary Lost and Preserved in Colorado Springs.

Courtesy photo

It's not just a history lesson. Perdoni wanted to study how the city – as well as the collective values ​​of its residents – have changed over time.
She said she needed "some kind of measuring stick".
"So I decided to tell the story of the city, which is reflected in our built environment," says Perdoni. "What did we build and when and why?"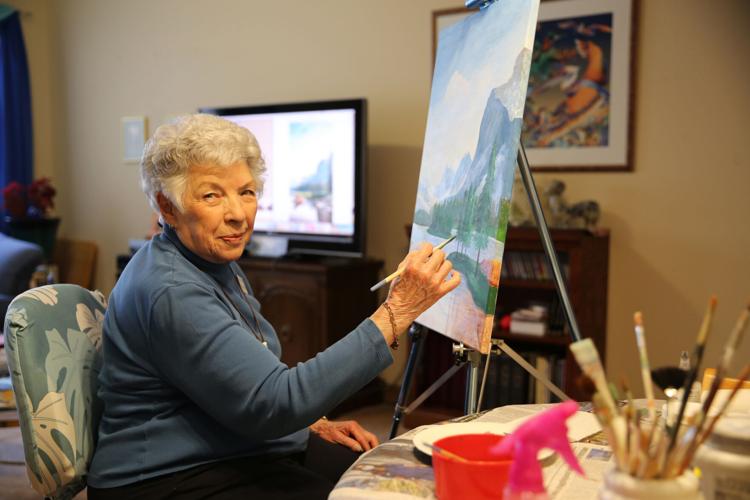 She asked other questions: What have we chosen to keep or to tear down? What greater values ​​do these decisions represent? What did we learn? What do we want to take with us?
And she had to work.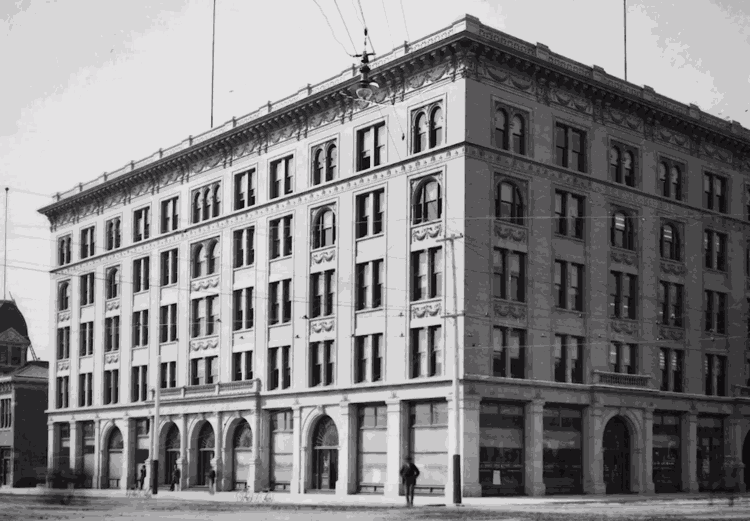 The Mining Exchange is one of the buildings mentioned in the documentation "Lost and Preserved in Colorado Springs".

Photos with kind permission

After months of research and discussions with local experts, Perdoni had written around 40 pages as a draft for the film. She had to reduce that to eight. Then it was time to film.
The newest installment in Rocky Mountain PBS's "Colorado Experience" series, Lost and Preserved in Colorado Springs touches upon buildings like The Mining Exchange, the Pioneers Museum, and the City Auditorium, as well as the homes of influential residents and the Bandhell ​​in Acacia Park. Each place offers decades of teaching.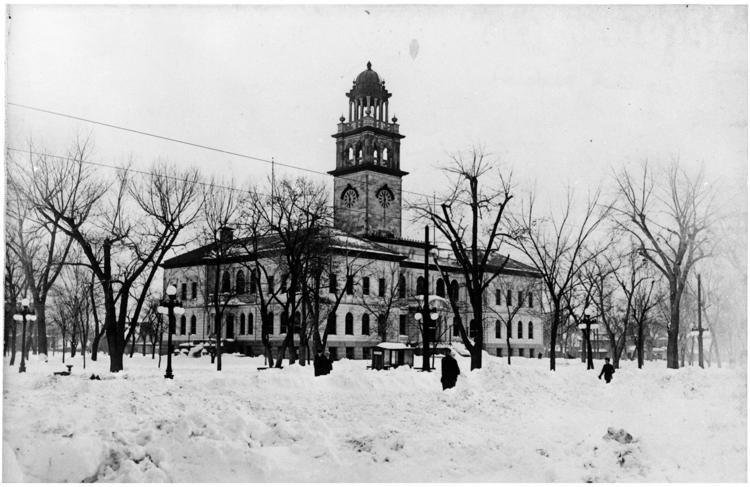 In 1913, in Colorado Springs, large piles of snow stand outside the courthouse. People walk on the sidewalks. The courthouse was inaugurated in May 1903, according to an online story, and remained in operation until 1973 when the courts moved across the street to a new building. The structure was then refurbished and restored to historical accuracy before the Colorado Springs Pioneers Museum opened in 1979.

Stewarts Commercial Photographers, courtesy of the Pikes Peak Library District, 013-9927


"Any of these buildings or subjects that you could make an entire film about," says Perdoni.
She was also impressed with stories about structures that are no longer here.
"When a building that you valued and cherished is demolished and you haven't had a say, people really feel it," she says. "You feel hurt."
One example is the Burns Theater, which was once a monument of the arts and a staple downtown.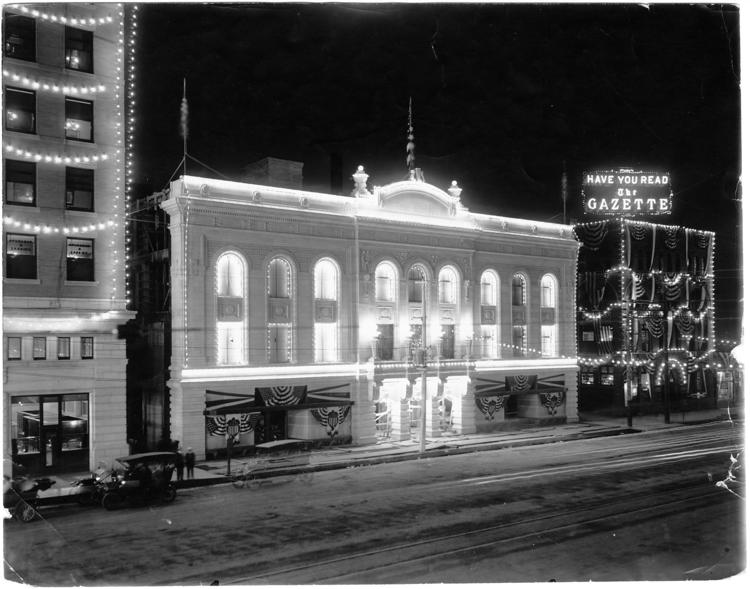 A night view of the Burns Theater decorated with lights and bunting. The buildings on either side are decorated with fairy lights. On the building on the right there is an illuminated sign that says "Have you read the newspaper?". The Burns Theater opened on May 8, 1912. The theater just west of Pikes Peak Avenue and Tejon Street represented everything great about Colorado Springs. Jimmy Burns, a plumber turned gold miner, funded its construction. On the opening evening, a Russian symphony played in front of 1,500 spectators. Guests sat in seats covered in olive-green velvet, and expansive balconies floated through the main room, propping up the pillared outer walls. The ceilings were incredibly high and painted with angels. But the Burns became the Chief Cinema, and the Chief fell into disrepair. When Exchange National Bank bought it in the early 1970s, Vice President Karl Ross said it would cost up to $ 3.5 million to repair. So Exchange National tore it down to create a drive-up bank. MAYALL PHOTOGRAPH COLLECTION, Courtesy of PIKES PEAK LIBRARY DISTRICT, 102-77
"It reflected the stature and economy of our earliest days as a community," says Perdoni. "And it was torn down to make way for a parking lot."
The reason for this could be a separate documentary.
"But ultimately it's about money," says Perdoni. "It's about personal or private gain."
And that can lead to good or bad change.
Perdoni hopes her documentary will make people think about how Colorado Springs started and where it's going. Perdoni personally thought about "who was evicted so that we can be here now".
Your takeaway food? When it comes to adding underserved voices to our community, "we can do better."
She says the city's 150th birthday is a good time to not just celebrate but have these conversations. And hopefully Lost and Preserved will help get people talking.