Em by Mahwish explores and experiments with textures, colors, embroidery and silhouettes to create unique creations that range from casual seasonal clothing to semi and formal pret to bridal wear. The intricate workmanship and handcrafted designs that reflect even the simplest of designs reflect the eastern woman and her individuality.
lavender
Merge with this adorable world in a world of beautiful lilac quality Dress lined with pearls. The lawn shirt made of paper with lawn lining is combined with crushed palazzos made of pure cotton lawn. It is coupled with a sheer organza Dupatta and embroidered floral details.
Blue glacier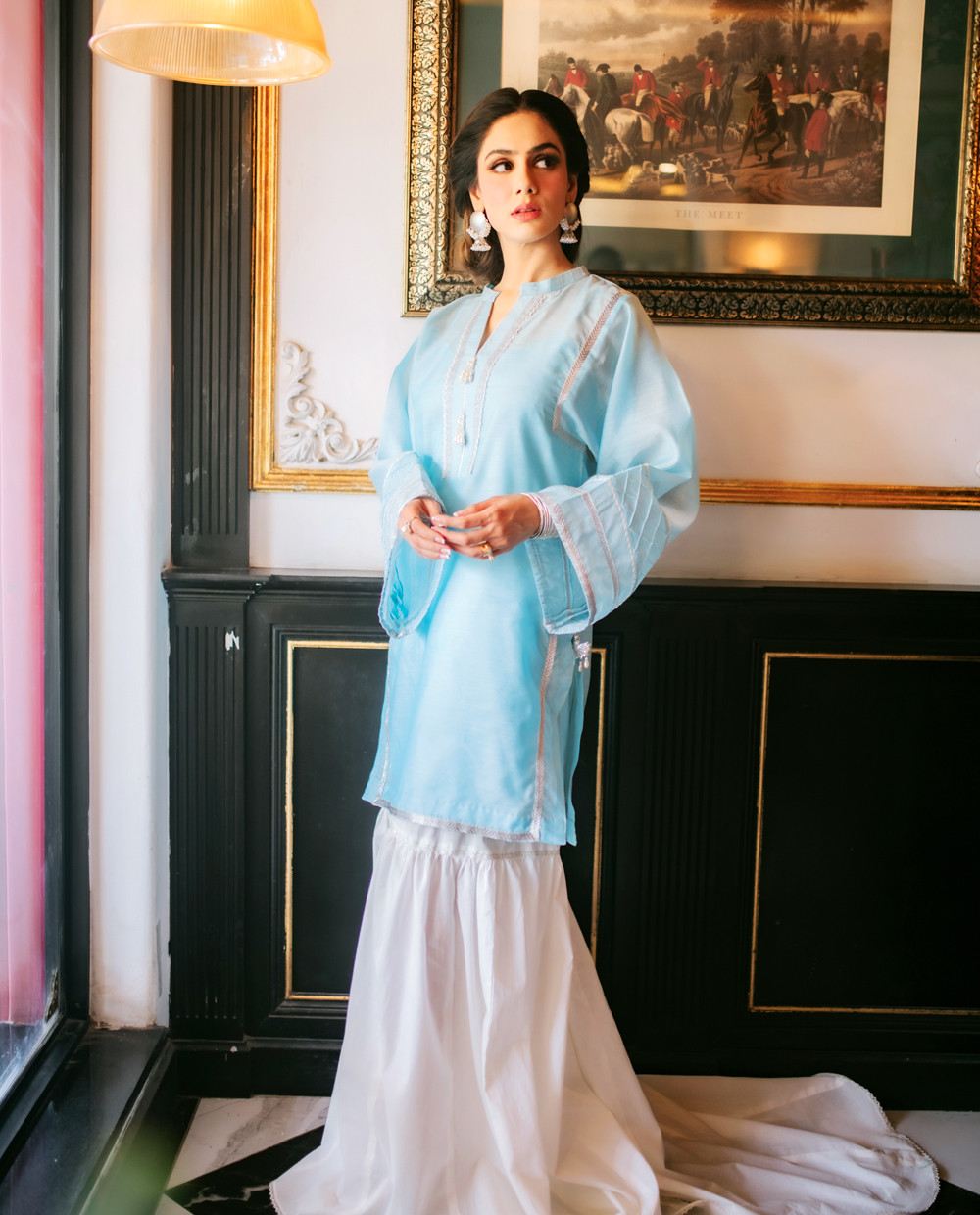 A lawn of paper Kurta Sewn to perfection with lace and adorned with a mother-of-pearl finish and flared sleeves, it gives the ensemble character. It's paired with khaadi network Dupatta. The look is rounded off by a flared cotton lawn Gharara.
Pink rose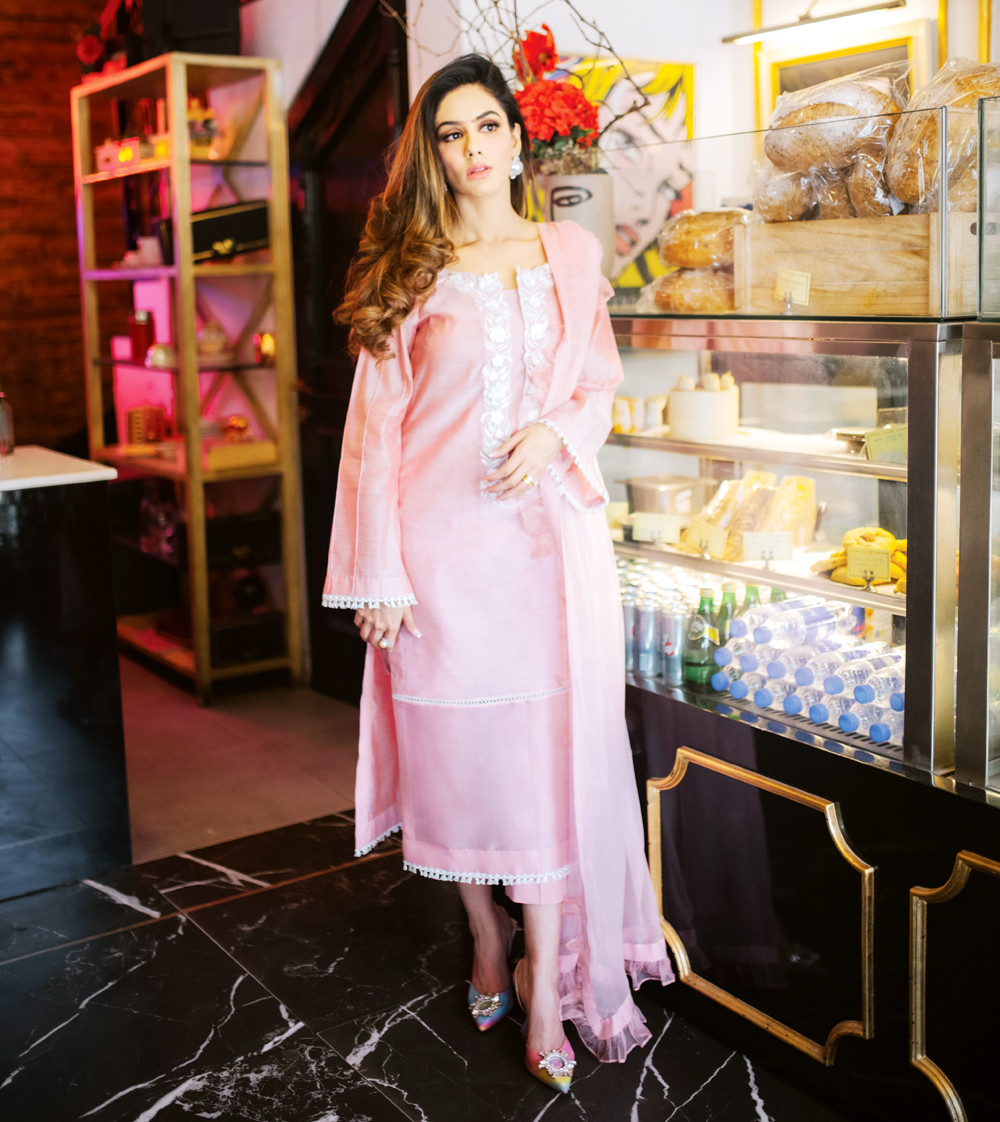 An elegant pink shirt made of the finest paper lawn with details of organza, lace and folds; improved with embroidered cutwork around the neckline. The look is rounded off by matching lawn pants made of cotton and chiffon Dupatta with organza ruffles.
Lemon bouquet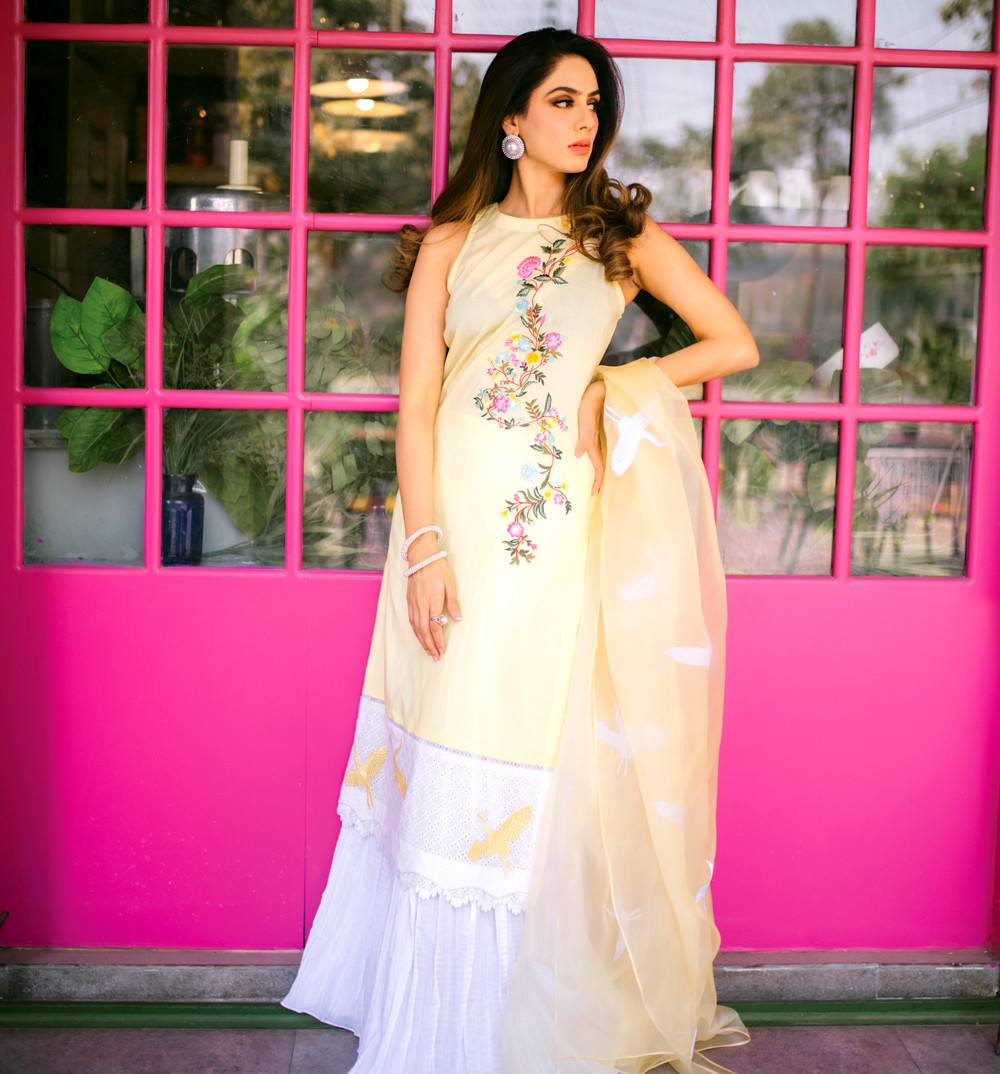 This bestseller is an embroidered bird Kurta with classic silhouettes. It is paired with a sheer organza Dupatta and matching crushed palazzo pants.
The green fleur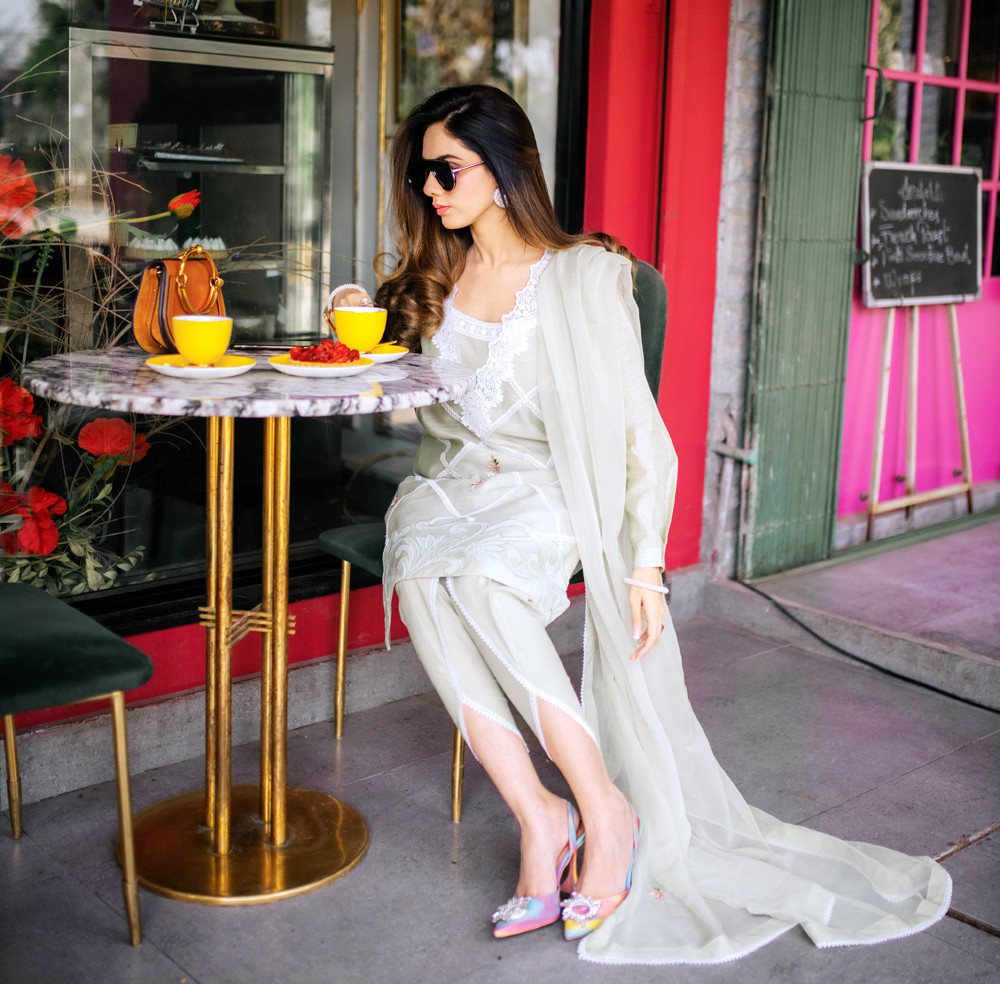 An ensemble of floral embroidery and delicate lace in a subtle shade of green brings the essence of spring to your doorstep. The shirt is made on paper lawn paired with a tulip Shalwar in cotton lawn with an embroidered all around Dupatta.